By directing our expertise, creativity and innovative solutions to meet rapid
changes in the business environment and facilitate productivity enhancements in
shop-floor manufacturing(monozukuri), OURSOURCING aims to contribute to
the building of a brighter, prosperous society.
---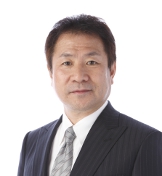 Our Company was established in January 1997 based on the current Corporate Principles.
We developed our Corporate Principles to reflect our abiding commitment to serve the people of Japan across multiple levels of employment. On one level, our aim is to enhance the production efficiency of Japanese manufacturers with a capable labor force, enabling them to introduce products of superior quality to the market at competitive prices. And in so doing, we seek to contribute to their international competitiveness to ensure global success, which not only stimulates their need for a larger domestic worker base but also assists in achieving employment stability, thereby benefiting society as a whole.
In the past, domestic makers were responsible for adjustments made to their workforce strength in order cope with fluctuations in production demand. Over time, however, that responsibility came to be shouldered by providers of outsourcing services. Yet, while the makers had succeeded in becoming globally competitive, this did not axiomatically translate into a more stable employment situation for workers contracted by service providers. Indeed, this fact fueled negative perceptions regarding the outsourcing industry in general. Service providers were widely seen as highly exploitative, hiring workers only when needed to meet maker needs during production upswings, and were literally demonized as sources of unstable jobs. Makers, in contrast, were viewed as the only stable source of employment. And this perception, much to our chagrin, continued to haunt our industry for some time now.
In recent years, however, domestic makers have begun to lose their competitive edge as manufacturers in emerging economies rushed to catch up to and even rival the Japanese in terms of technology and engineering. Given this state of affairs, OUTSOURCING Inc. has come to the conclusion that we can provide the men and women we hire with far more stable employment conditions if we do not limit ourselves to serving single-industry maker-clients that are vulnerable to business volatilities specific to that field, but rather service those makers that supply products for a variety of industries or firms operating in non-manufacturing sectors. We have thus begun to undertake this transition in earnest. It should also be noted here that the revisions made to the Worker Dispatching Act of 2015 were enacted with the expectation that the outsourcing industry will, in due time, emerge as sources of stable employment.
In order to meet such expectations, it is absolutely essential for the OUTSOURCING Group to remake itself, not as an enterprise swayed by profit or loss but an enterprise genuinely resilient to any and all challenges.
We are not taking new risks to tackle new challenges as we transform and broaden our business lines and operating scope simply to earn the bragging rights of being the best or the biggest. Our one, true motivator is for us to live up to the exacting standards of our Corporate Principles, thereby becoming an enterprise that provides genuine value for society. And for us to achieve this overriding end, OUTSOURCING must acquire the capacity and competence to weather any upheaval, be it environmental or economic, not only to remain a stable supplier of employment, but also as a creator of new jobs.