Enhancing the quality of life of everyone around the world by eliminating inequalities in working condition and creating truly motivating workplaces.
---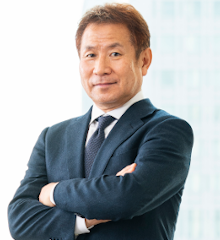 We renewed our Corporate Principles in August 2020.
It's usually uncommon for a company to renew its Corporate Principles. In our case, however, our Corporate Principles were established in 1997 when this company was founded and operated exclusively in Japan to cater to the domestic manufacturing industry. Those Corporate Principles didn't envision us becoming the global enterprise we are today.
Currently, the OUTSOURCING Group has 198 consolidated companies in 34 countries and regions worldwide. As we continue to fortify our global network even further, we have transitioned to Corporate Principles that can be shared by all members of our Group around the world.
Our new Corporate Principles emphasize that the OUTSOURCING Group will continue to engage and grow with people of all kind throughout the world. We will exert every effort to enhance the quality of life and well-being of all those who work at the OUTSOURCING Group. That is our reason for being and our social responsibility, and we firmly believe that this will lead the OUTSOURCING Group to success in achieving further growth.